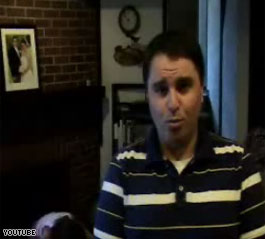 Cris Nolan from Mundelein, IL

(CNN) - Cris Nolan from Mundelein, IL asks: "Hi, my name's Chris Nolan and I'm a democratic precinct committeeman from Mundelein, Illinois and my question is for Hillary Clinton. With Bush, Clinton and Bush again serving as the last three presidents, how would electing you, a Clinton, constitute the type of change in Washington so many people in the heartland are yearning for and what your campaign has been talking about. I was also wondering if any of the other candidates had a problem with the same two families being in charge of the executive branch of government for 28 consecutive years if Hillary Clinton were to be potentially elected and then re-elected. Good luck and whoever becomes the nominee, I'll be pulling for you. Go Democrats!"
What did you think about the candidates' response to the question? What would you have asked? Add your comment below, or better yet, turn on your camera to record your commentary and reaction video and send in your I-Report. Your comments below or your I-Report video could be part of CNN's post-debate coverage.