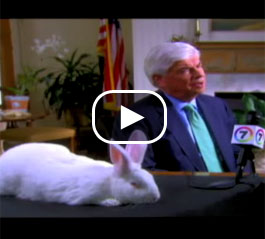 Watch Chris Dodd's clip, above, as well as those of the other candidates.
WASHINGTON (CNN) - As part of the historic CNN/YouTube presidential debate Monday, CNN invited the eight Democratic presidential contenders to create a YouTube-style campaign ad.
–Hillary Clinton on the best man for the job
–Chris Dobbs on hard work and white hair
–John Edwards on what really matters
–Dennis Kucinich says text "peace"
–Barack Obama invites voters to turn the page
–Bill Richardson continues his job interview
CNN and YouTube are teaming up again for a Republican presidential debate on September 17th.
- CNN Associate Producer Martina Stewart