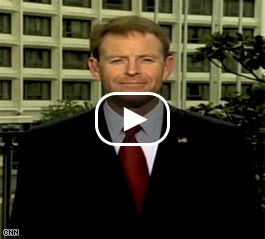 Watch Tony Perkins in the Situation Room Friday.
WASHINGTON (CNN) - Tony Perkins, the president of the Family Research Council, took time out from the Value Voters summit Friday to speak with Wolf Blitzer. Perkins discussed evangelical, pro-life voters and the 2008 Republican presidential field. Watch his interview.
Related video: Watch Richard Land of the Southern Baptist Convention in the Situation Room.
Click here to see CNN's new political portal: CNNPolitics.com