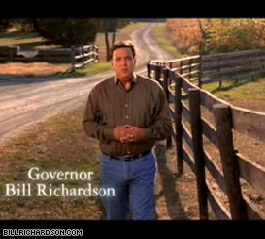 Richardson is out with a new ad in Iowa Tuesday.
WASHINGTON (CNN) - New Mexico Gov. Bill Richardson launched a new ad in Iowa Tuesday that seeks to clarify his differences with his presidential rivals over the war in Iraq.
"I knew there would be differences between the candidates, especially on Iraq," the New Mexico Democrat says in the 60-second ad. "I will get every soldier out. You cannot say you will end the war if you plan to leave thousands of troops behind. The Iraqis sure will not think the war is over."
"If you are wondering if anyone can really do all this, just look at what I have done in my life and how I have done it," Richardson continues. "Not by dividing people, but by earning their trust. And that is really where we need to begin in Iraq. There is a way out."
- CNN Ticker Producer Alexander Mooney