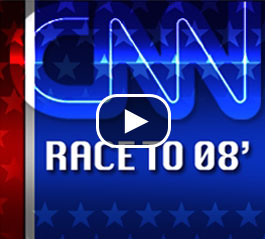 Listen to the latest Race to '08 podcast.
(CNN) - In this Race to '08 podcast, Chief National Correspondent John King speaks with CNN Radio's Jim Ribble about Mitt Romney's presidential campaign in South Carolina. 
King recently spent some time in the Palmetto State and has some interesting reporting about Romney's efforts to win over evangelical voters, Romeny's poll standing in the state, and how Romney's campaign has responded to Pat Robertson's endorsement of Rudy Giuliani.