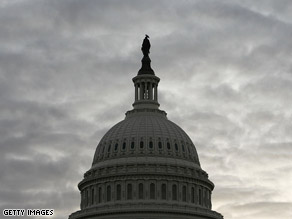 A U.S. Capitol police officer admits to setting fires.
WASHINGTON (CNN) - A policewoman suspected in a series of small fires in restrooms in buildings around Capitol HIll late last year has admitted guilt and agreed to resign and pay restitution to avoid prosecution.
Karen E. Emory, a U.S. Capitol Police officer, must resign by March 4, get a year of professional counseling, and avoid any other criminal activity over the next 12 months.
She was indicted for destroying government property after investigators and prosecutors suspected she was behind at least two fires in women's restrooms in the buildings. None of the fires caused injury or substantial damage, and restitution is listed at $215 dollars, payable within 90 days.
- CNN's Paul Courson