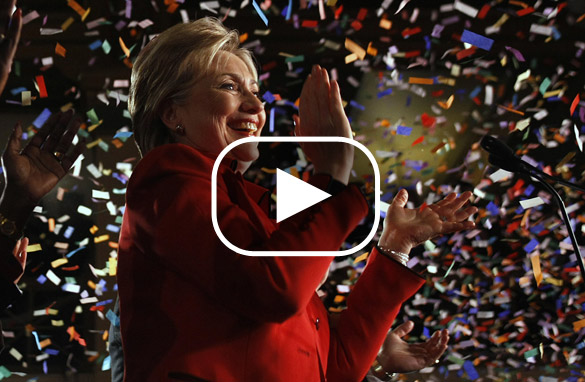 Watch portions of Clinton's speech Tuesday night. (AP Photo)
(CNN) - Sen. Hillary Clinton got her campaign back on track with projected wins in the Texas, Ohio and Rhode Island primaries.
Delegate-rich Texas and Ohio were considered must-wins for her campaign.
Clinton's Democratic rival Sen. Barack Obama, who claimed victory in Vermont, had won 12 straight contests since Super Tuesday on February 5.