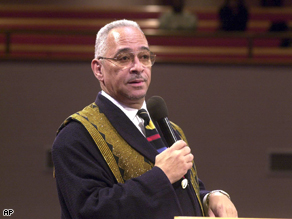 The Rev. Jeremiah Wright.
From CNN Contributor Roland Martin
As this whole sordid episode regarding the sermons of the Rev. Jeremiah Wright has played out over the last week, I wanted to understand what he ACTUALLY said in this speech. I've been saying all week on CNN that context is important, and I just wanted to know what the heck is going on.
I have now actually listened to the sermon Rev. Wright gave after September 11 titled, "The Day of Jerusalem's Fall." It was delivered on Sept. 16, 2001.