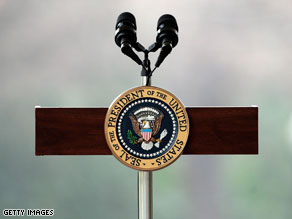 FROM CNN's Jack Cafferty:
Here's a twist on the polls you see every day: A new Gallup survey asks people which of the three remaining candidates they least want to see elected president in November. 40% of those surveyed say they don't want John McCain, 36% say they don't want Hillary Clinton and 20% say they don't want Barack Obama.
One reason McCain tops the list is he's the only Republican left... so most Democrats choose him, while Republicans polled are split between the two other candidates.
Here are some of the reasons people don't want a particular candidate to become president:
When it comes to McCain, 27% say it's his position on the Iraq war, 25% say he's too much like President Bush and 23% say it's because he's a Republican.
To read more and contribute to the Cafferty File discussion click here