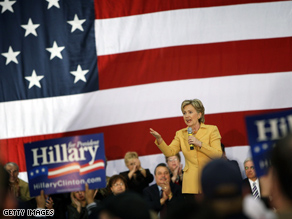 The latest Clinton departure could change the tone of the race.
If Mark Penn had been a favorite within the Clinton campaign, it is difficult to believe that he would have been forced out over the Colombian affair. Sure, it was a dumb mistake – a "what was he thinking" moment. Still, it was a far cry from what one of Barack Obama's top advisers did when he met with Canadian officials on NAFTA and his mistake properly set off a mini-firestorm. So, in the ordinary course of things, Mark Penn's apology and a few days of reassuring labor unions would have been enough to quiet things down – and Penn would still be calling the shots.
But it is apparent that Clinton topsiders detest Mark Penn and hold him uniquely responsible for what has gone wrong in the campaign. When he went down last week, they lunged for the jugular and he couldn't survive.
What difference will it make in the campaign, if any?

Full story