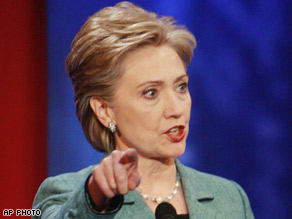 (CNN) - The Democratic presidential race has taken a negative turn over the last several weeks - and most Pennsylvania Democrats appear to blame Hillary Clinton.
According to the exit polls, two thirds of Pennsylvania Democrats say Clinton has launched unfair attacks against Barack Obama. Only 30 percent of voters say she hasn't.
Meanwhile, 49 percent of Pennsylvania Democrats said Obama has attacked Clinton unfairly while 48 percent say he has not.