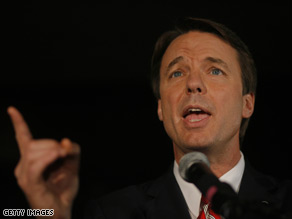 Were voters swayed by Edwards' decision to back Obama?
(CNN) - Is John Edwards' recent endorsement of Barack Obama important? Forty-five percent of the voters in today's Kentucky's Democratic primary think so. But exit polls show they split their vote: 48 percent voted for Obama, and 47 percent for Clinton.
Fifty-two percent of today's voters in Kentucky say Edwards' endorsement of Obama was not important. They went overwhelmingly for Clinton: 81 to 14 percent.