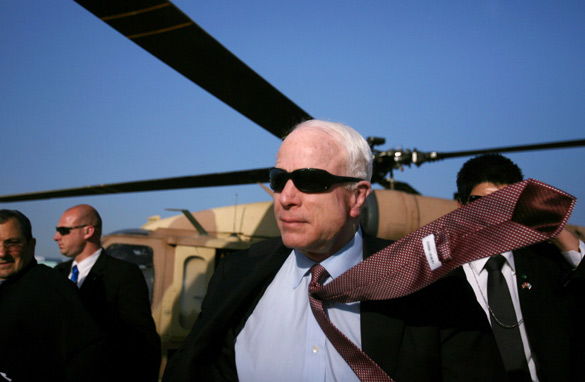 April was Sen. McCain's best month so far in terms of fundraising. (Photo credit: Getty Images)
(CNN) - John McCain's campaign reached a new fundraising high in the month of April, pulling in roughly $18 million.
The sum, revealed in its monthly campaign finance report Tuesday, marks a major turnaround from the campaign's cash woes late last year - though it is less than both Barack Obama's $37 million and Hillary Clinton's $20 million haul in March, the most recent month for which fundraising figures are available.
Earlier Tuesday, Clinton campaign chairman Terry McAuliffe told reporters April had been the New York senator's third-best fundraising month.