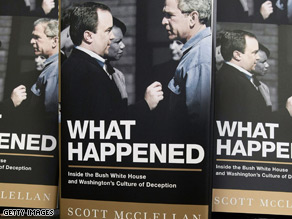 McClellan is out with a new book that has stirred controversy.
(CNN)–Here's your chance to be in The Situation Room. Submit your video questions to ireport.com/situationroom and your question could be used on the air.
This Friday, Wolf Blitzer will interview the former White House press secretary, Scott McClellan. He's out with an explosive new book, alleging that President Bush engaged in "self-deception" to satisfy his political needs, and that the Iraq war was sold to the American people with propaganda. Submit your video question now!