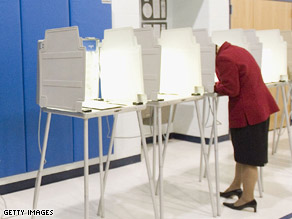 (CNN) - In South Dakota, domestic-minded Democratic primary voters had a different pick than their foreign-policy focused peers.
Voters who said their top concern was the state of the nation's economy voted for Hillary Clinton over Barack Obama, 58 to 42 percent. But those who said the war in Iraq was their No. 1 concern supported Obama over Clinton by an even wider margin: 61-39 percent.
Obama's early opposition to the Iraq war has made him the top pick for voters most worried about that conflict – but are international concerns taking a back seat to economic woes?