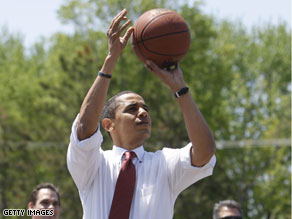 'Listen, I'm skinny but I'm tough,' Sen. Barack Obama.
"He needs to put some meat on his bones." "I won't vote for any beanpole guy." These are people talking about Barack Obama and why they can't relate to him.
The Wall Street Journal reports today on whether Obama's skinniness could wind up being a liability for him in this election, particularly in a country where two-thirds of the voting-age population is overweight and one-third is obese.
To read more and contribute to the Cafferty File discussion click here