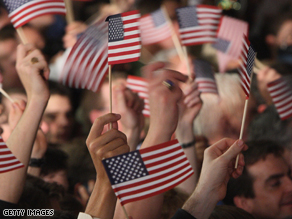 Does it matter who comes out on top in the veepstakes?
Michael Phelps got his eight gold medals. So what's left to talk about? Here we are in V-P speculation overdrive.
There are the candidates. Who will help the presidential candidate the most in garnering votes - by augmenting experience and not by outshining him?
To read more and contribute to the Cafferty File discussion click here