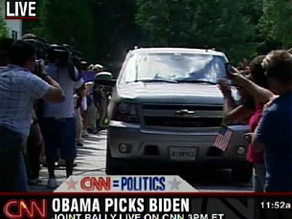 Biden's motorcade has left his Delaware home.
(CNN) - Newly named Democratic VP candidate Joe Biden and his family have left their Delaware home en route to a local airport.
Biden will meet up with Obama later Saturday, and the two will hold a rally in Springfield, Illinois at 3 p.m. ET.