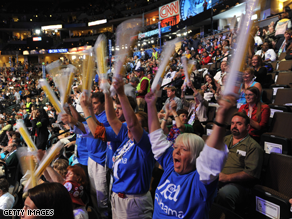 Preseason is over, Ed Rollins says.
Like most sports fans, I hate the preseason and can't wait for the regular season, when the games count. Many of us don't even watch the preseason games, because they are more or less glorified practice sessions.
As hard as it may be for us political junkies to believe, that's how many American voters view the primary season.
Beginning with tonight's opening of the Democratic convention, the pre-season is over; and what happens now really counts.