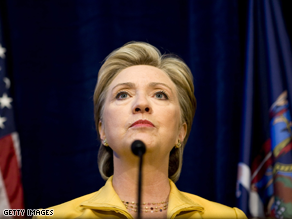 Clinton will make a 'compelling case' for Obama, her spokesman said.
(CNN) - In one of the most anticipated speeches of the week, Hillary Clinton will urge her backers - some of which remain wary of supporting Barack Obama - to unify behind the party's presumptive nominee.
Clinton spokesman Philippe Reines tells CNN the onetime rival of Obama will make a compelling case the Illinois senator must be the next President of the United States.
She will also express her appreciation for those who supported her primary bid and focus on the differences between Obama and McCain, not those between herself and the Illinois senator.