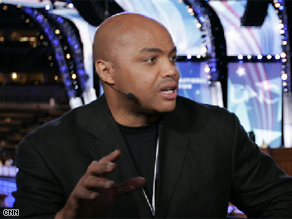 Barkley spoke with CNN Tuesday.
That conversation on CNN with the basketball star Charles Barkley was one of the single best testimonials to Barack Obama that I have seen here at the convention. He showed that one can be low key and be even more effective sometimes than if you are bombastic. I Would welcome your views.
In the meantime, it has been revealing (again) to read the many comments that voters are registering on the CNN Web site. Some of them have been pretty sharp. Please know that we try to read them hear - even
when they hurt!