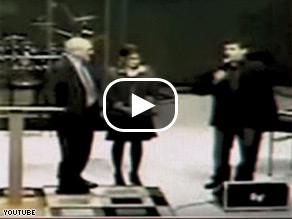 Watch: Sarah Palin's ties to the Pentecostal denomination come under scrutiny. CNN's Jessica Yellin reports.
(CNN)— A video of Sarah Palin's pastor calling Alaska a "refuge" state for "hundreds of thousands of people" in the world's final days has been making waves on the Internet. Now the church is asking observers in, inviting CNN's Jessica Yellin to attend and offering a firsthand glimpse of their worship services.
Watch as CNN's Jessica Yellin gives you an inside look.