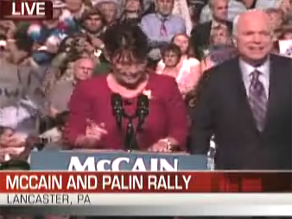 Check out the McCain-Palin event on CNN.com/live.
(CNN) - John McCain and Sarah Palin are holding a campaign rally in Lancaster, Pennsylvania.
Earlier in the day the two appeared in Lebanon, Ohio.
Check out the event on CNN.com/live
UPDATE: This event has ended, but stay with CNN.com/live for all the day's events on the campaign trail.