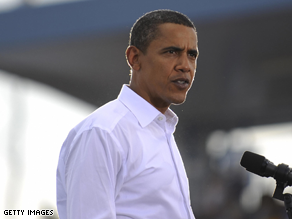 Obama wants to press on with the debate.
(CNN) - Barack Obama is 'inclined" to go ahead with the debate Friday night, campaign sources tell CNN.
McCain said Wednesday the debate should be postponed if the economic bailout has not passed congress by that time.
Obama is expected to make a statement around 4:30 p.m. ET.