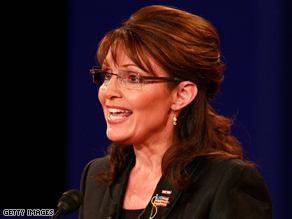 Palin attacked Bush's education policy.
ST. LOUIS, Missouri (CNN)- Alaska Gov. Sarah Palin attacked Bush education policy of "No Child Left Behind" stating that it is not working.
Palin said she comes from a house of school teachers and took time during the debate to give a "shout out" to a third grade class back in Alaska saying they got "extra credit" for watching the debate.