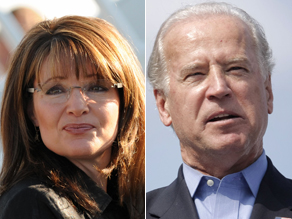 Expectations are low for tonight's debate.
(CNN)–One word we're sure to hear a great deal tonight is "expectations." Either Biden or Palin "exceeded" or "failed to live up" to expectations. Well, I have a question. Who sets these expectations? Who is the executive director of debate expectations, and who gave him (or her) that job?
There is no such person, of course, and that's part of the problem with this whole concept. I think the whole notion of expectations is a fraud - a device which journalists used to enhance their own importance.
In this debate, of course, we've heard a lot about how Palin has "low" expectations because she has performed so poorly in recent interviews. But why is this so?
Both she and Biden are running for the same office. Shouldn't the expectations be the same for both? I think they should. But - listen carefully tonight - I think I'm in the distinct minority.