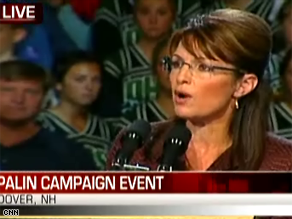 Watch the event on CNN.com/live.
(CNN) - Sarah Palin is holding a campaign event in Dover New Hampshire this hour during which she hit Barack Obama on taxes.
"People here in New Hampshire know you don't have to tax people that much if you would cut down the federal expenditures," Palin said.