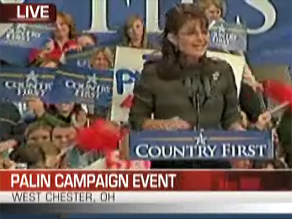 Watch the event on CNN.com/live.
(CNN) - Sarah Palin stumped in Chester, Ohio earlier Friday, during which she heavily criticized Barack Obama over ACORN.
"John McCain and I are calling on Obama campaign to release communications it has had with this group and do so immediately," Palin said.
"You won't let them turn the Buckeye State into the ACORN state," she also said.
Watch the event live on CNN.com/live