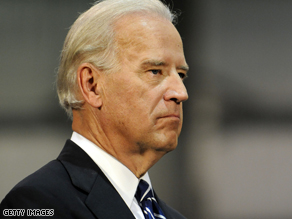 Vice-presidential candidate Biden releases medical records .
WASHINGTON (CNN) - Democratic vice presidential candidate Joe Biden, 65, released his medical records Monday, detailing the treatment of two brain aneurysms in 1988 along with other, mostly minor medical problems.
Biden has had no subsequent aneurysms and has since undergone appropriate screening, according to Dr. Matthew Parker, who spoke on behalf of Biden's physician, Dr. John Eisold, the official attending physician for Congress. Said Parker, "Everything that was supposed to be done is being done."
CNN Chief Medical Correspondent Dr. Sanjay Gupta, a neurosurgeon, said that after 20 years, it's unlikely that the aneurysm history would pose a risk today. Additional aneurysms can be detected by MRI scanning, but the records released Monday do not indicate what, if any, screening has been done in the past two decades. Questioned by reporters on a conference call, a campaign official said those records would be located and released.
Listen: Biden's doctors discuss his health on a conference call.

Biden's brush with death came two decades ago, just months after he gave
up one of his early campaigns for president. Biden, who had suffered headaches
for weeks, found himself with a headache so severe that he lay down in a fetal position, then passed out for five hours. Upon awakening, he made it to a hospital, where doctors discovered a ruptured aneurysm - a condition so severe that a priest was called in to say the last rites, he said.
A brain aneurysm is a bulging blood vessel that occurs when a spot in the vessel weakens and blood pressure forces it out like a balloon. A ruptured aneurysm is generally extremely painful - many doctors say it is typically the most painful headache a person will ever experience. About half of ruptured aneurysms prove fatal, and many others lead to lifelong disability.
Neurosurgeons at Walter Reed Hospital were able to save Biden's life by putting a metal clip on the artery to stop the bleeding. Biden also survived a blood clot that lodged in his lung as he recuperated. Through screening, a second aneurysm was discovered a few months later and surgically removed before it burst. According to the medical records released Monday, Biden's health is generally good. He suffers occasional back pain, as well as chronic sinusitis and severe seasonal allergies dating back to childhood, when asthma was diagnosed. Earlier this year he underwent surgery to correct the sinus condition, a relatively common and minor procedure.

In 2006, he suffered an episode of atrial fibrillation, or irregular heartbeat. He underwent a stress test - technically known as a stress echocardiogram - and doctors concluded that the fibrillation was a lone episode with no underlying heart disease. They chalked it up to Biden's busy lifestyle and lack of exercise. After that episode, the senator began taking aspirin as a blood thinner.
He also takes Zocor to control cholesterol, Claritin for allergies and Flomax to aid urination. Biden's cholesterol reading is 173, with an HDL level ("good"cholesterol) of 47. Both are within a healthy range.
The records also show the senator has undergone PSA screening tests for prostate cancer, with normal (healthy) results.
Biden's Republican counterpart, Gov. Sarah Palin, 44, has not released any medical information.
Democratic presidential candidate Barack Obama, 47, also has not released records; his campaign did release a one-page summary of those records, which concluded concluded that he is in excellent health.
The campaign of Sen. John McCain has derided Obama for running "on a doctor's note." McCain, 72, this spring offered reporters a glimpse of more than 1,100 pages of medical records, many dealing with the removal of four melanomas - skin cancers. Like Biden, McCain did not release those records and did not allow reporters to take pictures or make photocopies.