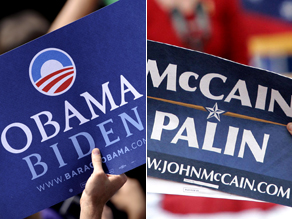 Sen. Obama leads Sen. McCain in CNN's latest Poll of Polls.
After the longest and most expensive presidential campaign in history, 7% of likely voters are still not sure who they're going to vote for. And the election is now less than two weeks away. These are the findings in the latest CNN Poll of Polls. So what's the problem? Maybe if you haven't figured it out by now you should not be allowed to vote.
Maybe it's the issues. We've had three presidential debates, one vice presidential debate, one economic meltdown, a $700 billion financial bailout package, a couple of wars and countless arguments about under whose plan you and I would pay more in taxes and for health care.
Or maybe it's the mud-slinging…
To read more and contribute to the Cafferty File discussion click here