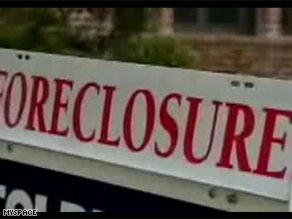 The music video for American Blues Vol. 1 has become very popular online.
(CNN) - Indie rocker Pete Yorn was depressed. He woke up in Hawaii on the Fourth of July and read the paper. There was a short article about an Optimist Club disbanding .
"Even they were going bad, on the economy and the state of union, and everyone was just kind of freaking out, " he said.
So he did what indie rockers do: He knocked out a song and sent it to a few friends.
He says he wrote the song, "American Blues Vol. 1," in about five minutes.
"It was a beautiful paradise and it hit home even more for me. I was feeling all this negativity in such a beautiful place," he told CNN by phone from Omaha, Nebraska, where he's working on his next album.
The song touches on the campaign and the economic crisis with lines like: "You love your house/Now give it back," and "keep beaming through the pledge of allegiance cos you aint dead yet."
Yorn is a Gold Record-selling artist signed to Columbia records, but he put this song out on his own.
A boyhood friend from New Jersey created a mashup video with the news of the day and the video for "American Blues Vol 1" has gone viral. It was a hit on Yorn's Myspace page and soon got posted all over social networking and video-sharing sites like Youtube and Rock the Vote's blog. Yorn says it's gotten more than 250,000 hits and its even got the attention of the McCain campaign. The musician says they've had some discussions with the Republican nominee's campaign about the song and the video, but he wants to keep it nonpartisan. He says the message is simple, get out and vote.
You can see the video for yourself on Yorn's page at myspace/peteyorn