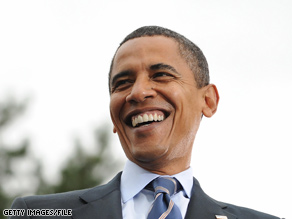 Sen. Obama campaigned in East Lansing, Michigan at the beginning of this month.
(CNN) – A federal appeals court has agreed with a lower court and ordered the state of Michigan to add the names of 5,500 voters back onto the voters rolls.
Click here to read the appeals court's opinion
The names were purged when mail sent to the voters by local election officials was returned as undeliverable. Purging the names was permitted under Michigan law but violated the federal National Voter Registration Act which limits the circumstances under which a state may remove a voter from the rolls.
The appeals court explained that Michigan's practice caused affected voters to "face wrongful disenfranchisement."