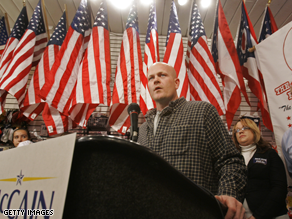 Joe The Plumber is hitting the trail with John McCain.
(CNN) - Joe Wurzelbacher, aka Joe the Plumber, is set to team up with John McCain on the campaign trail Thursday.
He will appear at the Arizona senator's first event in Defiance, Ohio. Wurzelbacher also campaigned with Sarah Palin Wednesday.