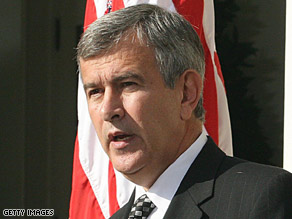 (CNN) - CNN projects that former Gov. Mike Johanns, a Republican, will win the Senate seat in Nebraska, replacing Sen. Chuck Hagel who is not seeking a third term.
Johanns, who served as secretary of agriculture under the Bush administration until 2007, will defeat rancher Scott Kleeb, a Democrat.
CNN projections are based on actual results and exit poll data from key areas.