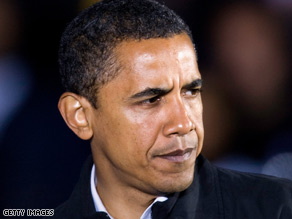 (CNN) - Barack Obama is set to win five more states, including New York, as polls close at 9 p.m., CNN projects.
The Democrat is on pace to defeat Republican John McCain in Michigan, Minnesota, Rhode Island and Wisconsin. McCain is set to win North Dakota and Wyoming, with eight other states too close to call as their polls close.
The latest CNN projections give McCain 49 electoral votes to Obama's 174. A candidate needs 270 to win.