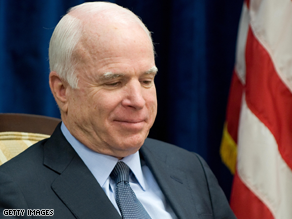 McCain signaled he is interested in running for reelection in 2010.
(CNN) - CNN has learned that John McCain met Tuesday night with top advisers to start the process of setting up a political action committee.
A senior McCain aide says that was done to send the signal he intends to run for another term as senator from Arizona.
He is up for re-election in 2010.