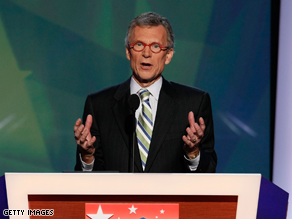 Obama is set to announce his choice of Daschle Thursday.
(CNN) - Former Senate Majority Leader Tom Daschle will be announced as President-elect Barack Obama's nominee for Health and Human Services Secretary Thursday, according to a Democratic source.
CNN had previously reported Daschle was the likely choice for the post.