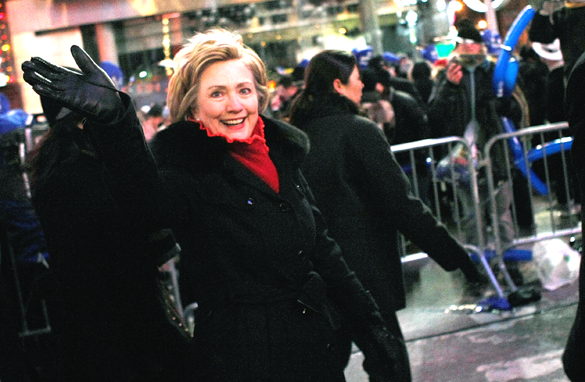 Clinton will immediately have to deal with a host of world issues should she be confirmed as the next Secretary of State. (Getty Images)
(CNN) - The Gaza crisis is an alarm bell and flashing light for incoming Secretary of State Hillary Clinton - buckle up, it's going to be a bumpy ride.
As she prepares to become the top U.S. diplomat and the symbol for U.S. policy around the globe, Clinton inherits from the Bush administration a dangerous and unpredictable world in which the violence in Gaza and southern Israel is just one reminder.
Outgoing Secretary of State Condoleezza Rice is winding down her diplomatic responsibilities and has briefed both Clinton and President-elect Barack Obama about what is playing out in the Middle East. Those talks are private and Team Obama is scrupulously sticking to its "only one president at a time" mantra when it comes to international policy.
But the ground keeps shifting. And events in and around Gaza will force the new secretary of state to deal with questions about the Mideast sooner than she and her advisers might have hoped.
"We'll have to see what the landscape is like by January 20," said David Makovsky of the Washington Institute for Near East Policy. "We'll have to see what this administration is inheriting."