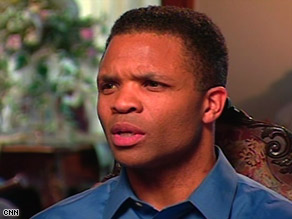 Rep. Jesse Jackson Jr. had been mentioned as a possible Senate replacement for Obama.
(CNN) - Rep. Jesse Jackson Jr. told CNN Tuesday that Roland Burris's "credentials are in order. There is a strong constitutional and legal case for his seating.
"The longer this process takes the more racialized this seat becomes and the more difficult it becomes for Democrats to hold it in 2010," said Jackson, who said he has not spoken to Senate Majority Leader Harry Reid or senior Illinois Sen. Dick Durbin about the seating of Burris.