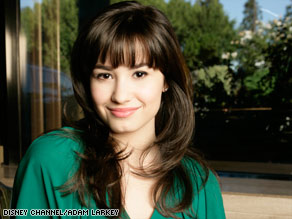 Teen star Demi Lovato is one of the performers at the kids' inaugural concert.
WASHINGTON (CNN) - Teen star Demi Lovato hopes Barack Obama's presidency can turn the U.S. economy around for the sake of her fans.
"I hate to see families of fans struggling in these tough times," Lovato said as she prepared for the dress rehearsal for Monday night's kids' inaugural concert.
The 16-year-old Lovato, a singer and actor, was picked to perform two songs from her debut album at the star-studded event.