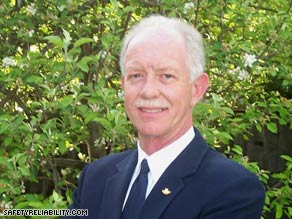 Sullenberger was invited to the inauguration by the president-elect.
(CNN) - Two Obama inaugural officials tell CNN Chesley Sullenberger - "Sully", the US Airways 1549 pilot who safely landed the plane on the Hudson River last Thursday - will attend the Presidential inauguration. He and his crew were personally invited by President-elect Barack Obama when the two spoke by phone last week.
The Inaugural Committee is working out the logistics for both captain and crew.