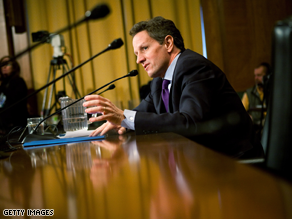 Geithner has been approved by the Senate Finance Committee.
WASHINGTON (CNN) - The Senate Finance Committee voted 18-5 Thursday to send the nomination of Treasury Secretary-designate Timothy Geithner to the full Senate.
Geithner apologized to the committee during his confirmation hearing Wednesday for his past failure to pay more than $34,000 in self-employment taxes between 2001 and 2004.