From CNN's Jack Cafferty: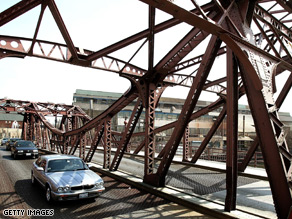 Join the conversation on Jack's blog.
There's no shortage of controversy when it comes to the massive stimulus bill – including whether or not it should include a "Buy American" provision.
Supporters insist that using only U.S. made goods in work projects — like bridges, roads and tunnels — will help jump-start the economy by giving business to American companies. Steel companies and labor unions are pushing for such a provision. But others worry that restrictions could start a trade war, and make the economic downturn even worse.
To read more and contribute to the Cafferty File discussion click here