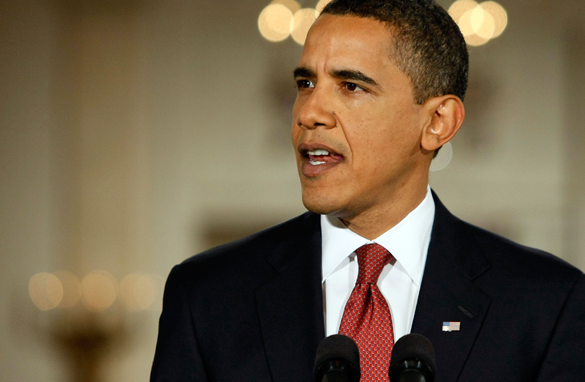 Obama is holding his first prime time news conference. (Getty Images)
(CNN) - President Obama made the points he needs to make to the American public:  If we don't act now, this economic crisis will become a catastrophe.
He also made the philosophical point that tax cuts alone cannot solve this problem, as some Republicans suggest.
He conceded that we can't depend on government alone to solve the problems, but made the point that only government is large enough to solve the problems of this size.