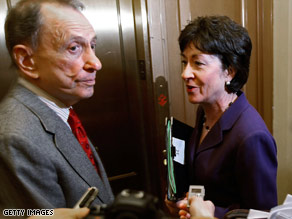 GOP Sens. Arlen Specter and Susan Collins say the final bill won't have their support if it is drastically different.
WASHINGTON (CNN) - The Senate voted 61-37 to approve President Barack Obama's proposed $838 billion economic stimulus bill Tuesday.
The measure will now have to be reconciled with an $819 billion version the House of Representatives passed on January 28.