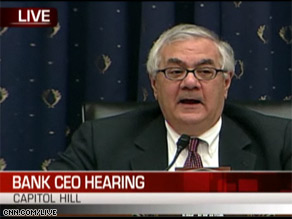 Rep. Barney Frank is presiding over a House committee hearing where the CEO's of several major banks will testify. Watch it on CNN.com/live.
WASHINGTON (CNN) - The CEO's of several large banks that have received funds from the government as part of the Wall Street bailout are testifying on Capitol Hill about how they used public money.
Watch the hearing now on CNN.com/live.