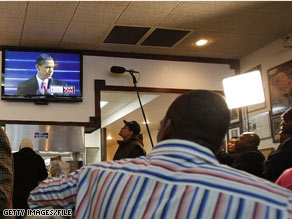 Millions will watch President Obama on tv Tuesday night. Find out when the State of the Union address was first televised.
(CNN) – On television (and on the Internet), millions of Americans will watch President Obama's speech Tuesday night.
The practice of broadcasting presidential addresses to Congress goes back decades. How far back?
Answers after the jump

President Calvin Coolidge's speech on December 6, 1923 was the first annual presidential message broadcast on radio.
The first televised State of the Union was delivered by President Harry Truman on January 6, 1947.