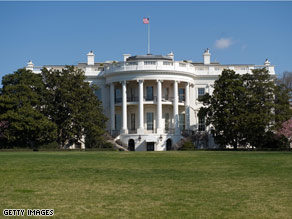 The White House Easter egg roll will be held on the South Lawn.
WASHINGTON (CNN) – President Obama and first lady Michelle Obama have announced plans for their first White House Easter egg roll.
The event will be held Monday, April 13 on the South Lawn. The theme will be "Let's go play," the White House said Monday, and this year's egg roll will encourage young people "to lead healthy and active lives." The ticketed event is open to children aged 10 and younger along with their families, and will also include sports, cooking classes, live musical performances, and storytelling.
For the first time, tickets will be made available online, and will no longer be distributed at the Ellipse near the White House during the weekend prior to April 13. More information is available at www.whitehouse.gov/eastereggroll.