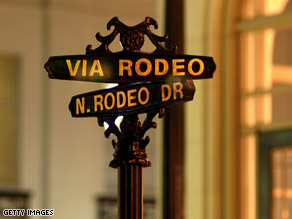 Join the conversation on Jack's blog.
As states try to deal with their own massive deficits, many are turning to higher taxes on the rich as the answer. A proposal here in New York would follow in the steps of California and Maryland in pushing the wealthiest into higher tax brackets - several percentage points above most workers.
New Jersey is considering raising its highest bracket to more that 10 percent from the current five-plus percent. And Wisconsin and Delaware are also considering higher tax brackets.
The head of one political group that supports the higher taxes tells the Wall Street Journal, "Most people are treading water. Others are drowning. That gave politicians the courage to say the rich have to pay their fair share."
But critics say the higher taxes wouldn't only affect those in the financial industry. They say small-business owners are concerned, since a lot of them report their business earnings on their personal income-tax returns.
To read more and contribute to the Cafferty File discussion click here