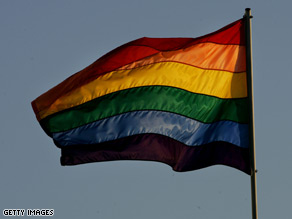 majority of Americans don't think gay marriages should be legal
WASHINGTON (CNN) - A majority of Americans don't think gay marriages should be legal.
Fifty-five percent of Americans questioned in a CNN/Opinion Research Corporation poll conducted in December said that same sex marriages should not be recognized by law as valid. Forty-four percent said gay marriages should be legal.
A Newsweek poll also conducted in December had similar results.
"Women and young people are more in favor of same sex marriage than men and senior citizens," says CNN Polling Director Keating Holland. "Americans who attended college are also more likely to favor it."
The Iowa Supreme Court Friday unanimously rejected a state law that banned same-sex marriage. The ruling stated that Iowa's 11 year old law limiting marriage to heterosexual couples went against the state's constitution.
Iowa now will become the third state in the nation to allow same-sex marriage, after Massachusetts and Connecticut.
Last November, voters in California, Florida, and Arizona approved ballot measures banning gay marriages.
But while national surveys indicate a majority of Americans oppose legalizing same sex marriages, they also suggest that most people favor civil unions for same sex couples.
"Same sex marriage is also not an issue that the majority of Americans care deeply about," Holland adds. "During the 2008 presidential campaign, only 16 percent of voters said that issue would be extremely important to their vote."